Chinchilla Choons Mixtapes
Established In 2001, Chinchilla Choons Has Been Bringing You The Best In Urban Music For Over 20 Years Now, Mainly Through Our Soundcloud™️ Channel. From Soul & R&B To Reggae & Club Music, Chinchilla Mixtapes Has Been Consistantly Entertaining Music Lovers From London To Tokyo.
Shop Now
Reggae On A Stick - USB
100 Reggae Albums On 1 USB. This Is All You Need. From Alton Ellis To Vybz Kartel - This Compilation USB Is All You Need. Only £49.99 With Free UK Delivery. That's Only 50p per Album ! For More Details & Album Tracklistings, CLICK HERE.
Shop Now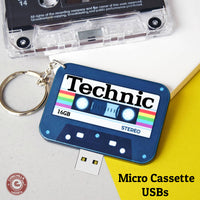 Micro Cassette USBs™️ - COMING SOON!
Ideal For The Car. Have You Noticed New Cars Don't Have CD Players In Them Anymore, But I Bet You'll Find A USB Input Instead. As A Format, CDs Is On It's Last Legs. That's Why We Are Now Introducing Our New Exclusive MICRO CASSETTE USB™️ Collection. Blank Novelty USB. Storage Ranging From 16GB To 32GB, In Many Various Designs. Go On, Make a Playlist.
Contact Us
Let customers speak for us